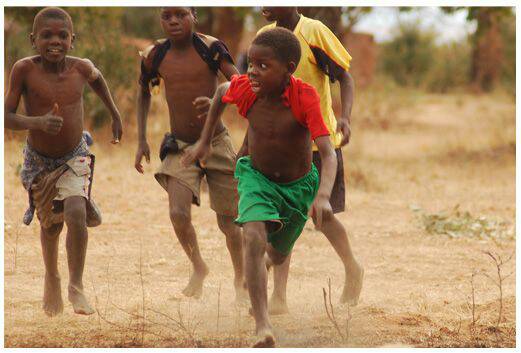 Author: Michael Ojok
Some South Sudanese children with disabilities are beneficiaries of special sports. Through activities of sports, organisers believe the youngsters together with their Ugandan counterparts will be empowered to overcome their fears. Most of the children have been impaired half or all of their life.
Over twenty South Sudanese with various forms of disabilities are part of 153 youths, selected for preparation in various activities of sports. They are in camp, participating in skills training in three activities – basketball, volleyball and football – readying grounds for optimism.
The Sports Officer of Gulu district, Aldo Okot is happy. He likes the opportunity presented to the group, locally known as "people with special needs".
"The training shall go a long way in improving the performances of the clubs (of such people) in the districts to contest in national competitions," he said.
All participants are dumb, deaf or even having both impairments. Others still, have different forms of physical disabilities. They are between 6 and 19 years old. They converged in Gulu district.
South Sudanese participants come from different refugee settlement centers located in the districts of Kyiryandongo, Adjumani and Moyo. Majority of the group are Ugandans.
Paul Acaye already has his group, and knows most of them by their names. Paul is the Coach for Gulu district. He specialises in preparing wheelchair basketball players. He thinks involving the teenagers in such physical activities breaks walls.
"The training is to identify and build talents of children with disabilities in the region as well as empower them so as they develop their talents," he said.
Paul is confident he is the man to do the job. He trains each team for six weeks long.
This training event was organised by the Youth Sport Uganda. They organise sports programs for both boys and girls from impoverished backgrounds.
Upon the closure of the new sports program, after two years, the organizers expect they would have trained more than 200 disabled children.