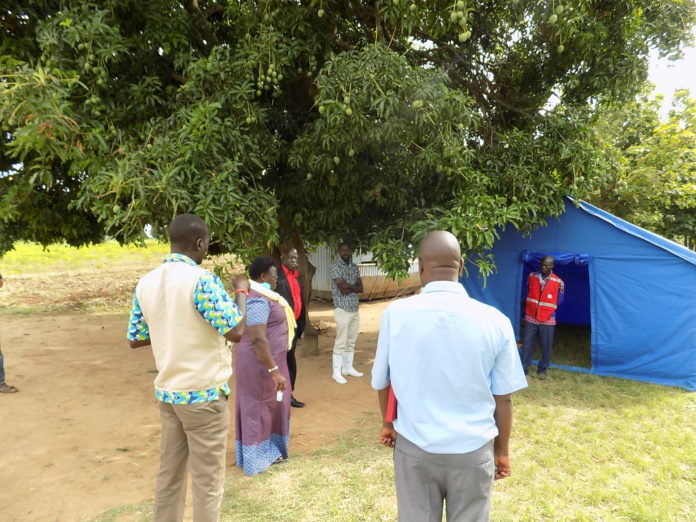 By Scovin Iceta
Experts believe COVID-19 has become "the new normal", endemic the world should learn to live with.
World Health Organization has recently warned: Coronavirus may never go away. "…This virus may become just another endemic virus in our communities, and this virus may never go away," WHO Emergencies Director, Dr Mike Ryan said.
Many countries have started easing lockdown restrictions. Instead they are "managing", by putting various measures in place so that their citizens cope with, seemingly unending situation. Uganda wants to follow suit.
But, there are concerns suggesting that the country does not have enough equipment to diagnose and treat people. Poverty-stricken refugee-hosting districts of Northern Uganda face even "bigger challenges", according to the District Health Officer of Obongi, Dr Joseph Arike.
"We have not got any training yet. The ministry (of health) officials (in the country's capital, Kampala) communicated with us by phone, even through zoom meetings … online, but not all people had access…" he added.
He went on to say that the entire workforce of health department faces high risks of coronavirus infections. Neighbouring Moyo district is no any different.
However, Minister of State for Health in Charge of Primary Health Care under which health facilities in the districts of Obongi and Moyo operate wants mechanisms of "management of the pandemic" put in place urgently.
Dr Joyce Moriku went on to say: "The matter will be followed through the Commissioner–In–Charge of Training in the Ministry of Health". This is in response to the concerns of the personnel in the two districts.
The districts are located near porous border with war torn South Sudan – a country with more than 200 COVID-19 positive cases, and rising on alarming rate.
With hundreds of thousands of refugees living in Uganda's refugee camps across the North, social distancing is difficult to observe. Water is hard to get, too, exposing the populations to dangers of infections.
Combined with "ignorance" of the disease, healthcare workers warn of a catastrophe awaiting to strike entire population including host communities, if the virus enters.
Healthcare workers want to be briefed as soon as possible.
"We are worried – our own safety…if we are not trained properly on how to handle cases of COVID-19," a staff of Medical International, James Okoki, said.