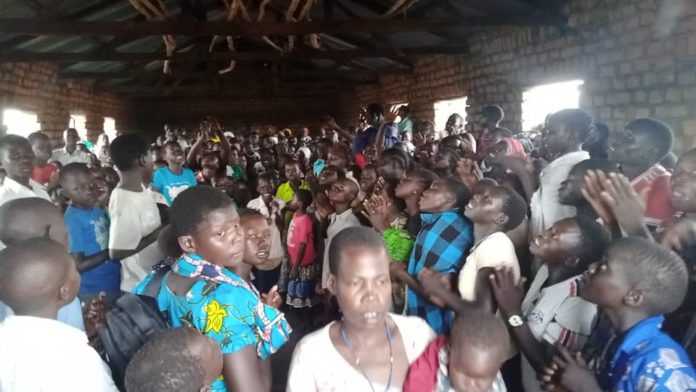 By Adiidi Rashul, Spirit fm.
The #Presidential Order came into effect on the 22nd march 2020, in an effort to curb the vigorous spread of the coronavirus, a global shaking pandemic that was first discovered in the Chinese town of Wuhan, on December 2019 and affecting nearly 14 million and killing about 600,000 lives globally (According to latest report from worldometer) https://www.worldometers.info/coronavirus/
Ugandan President Yoweri Kaguta Museveni during his first state of the nation address on covid-19 held on 18th march 2020 suspended all social gatherings including religious, political, social, marital gatherings including schools as part of measures to prevent the spread of covid-19 in the country.
Since March when the presidential order came into effect, religious, Social, cultural and political gatherings have been put to halt. But on Monday, 13th July in Kuluba Sub-County in Koboko District, a catechist ended in the hand of law enforcers for violation of the order (suspending religious gatherings)
Bule Joseph of #Tendele Church of Uganda found in Koboko's Busia Parish and a believer were arrested for hosting more than 400 believers for a praise and worship session in their Church, following tip off from concerned citizens.
Detective ASP Aluma Charles, the deputy crime intelligence officer koboko who confirmed the arrest says the two have been charged for disobedience of presidential directives and lawful orders.
Appearing on Monday evening before koboko grade one magistrate court, the two convicts pleaded guilty before court. His worship Guchina Peter the koboko grade one magistrate presided the case.
Chapter 303 of police act, section 35(2) of the panel code Act stipulates that any assembly of three or more people, the offenders may be arrested without warrant and is liable on conviction to a fine or imprisonment
The two arrested convicts have been convicted to serve community services at busia police station for one month, failure accounts for six month imprisonment.