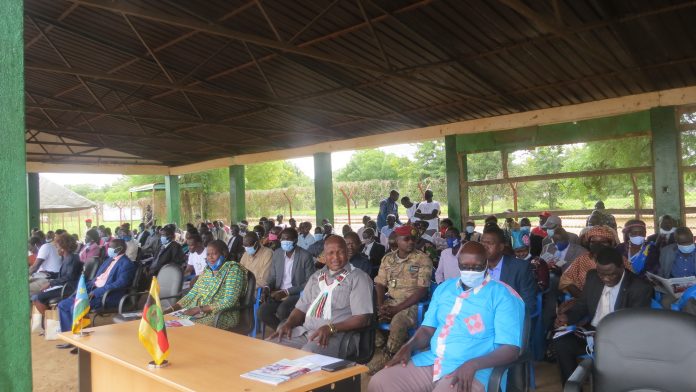 By: Obale Emmanuel, Radio Emmanuel
South Sudan marks its tenth independence anniversary. But the youngest nation couldn't host a nationwide celebration of the day due to what the president refer to as "Sanction on South Sudan" that has made the country poor.
But in the Eastern Equatoria, over 15,000 people came together for the commemoration of the country's tenth independence anniversary. Traditional dances, chanting and ululations were the order of the day.
Governor Louis Lobong Lojore who solemnized the anniversary's celebration tells the citizens in his State that the Independence Day marks the identity, dignity and the history of every South Sudanese citizen. The governor believes coming together of a diverse community to share cultures, traditions and colors promotes unity.
SouthSudan gained independence in 2011 from the Khartoum regime after 21 years of civil war that left scores dead.
Lobong therefore urged citizens to remember those people whose struggle and sacrifices led to the liberation of South Sudan from the chain of oppression and marginalization.
The celebration that was hosted at the state's freedom square brought together the different communities in the state together with foreign investors was marked as the first and inclusive celebration in commemoration of the independence anniversary in the state.