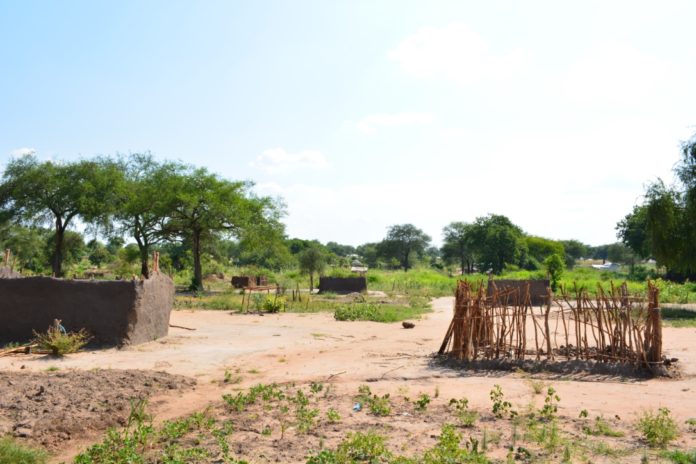 Author: Michael Ojok
Just weeks after deadly clashes between refugees of Dinka and Nuer tribes of South Sudanese people, in Rhino settlement which left four dead, another has erupted in Ajumani district.
Unlike previously, the fighting broke out between South Sudanese refugees and host communities of Ayilo, after the death of a local girl this week. The police is investigating the cause of the death.
"The host communities suspect that it is (South Sudanese) refugees who murdered her. And this caused a (violent) conflict. By yesterday, in the morning, the fighting had escalated." Josephine Angucia, the West Nile Police Spokesperson said. "Now the police had to swing into action, and six people were arrested – three are refugees and the other three are locals."
Josephine says the police have managed to bring the situation under control, after deploying heavily in the area. She warns that the situation remains tense, as the stand off, between the two groups, remains at large.
Adjumani hosts nearly 300,000 South Sudanese refugees. This number is thought to be almost equal to the number of locals, in the district.
There has not been any major violent conflict between the two groups, in the past. From such point of view, therefore, authorities say the conflict should be treated as an isolated case.
"Both refugees and host communities should guard against turning individual misunderstandings into tribal issues," James Leku, the Adjumani District Local Council Five, warned.
By the end of yesterday items worth millions of Uganda Shillings were destroyed. Authorities are yet to evaluate the things destroyed, during the scuffle.
UNHCR estimates Uganda hosts 1.5 million refugees, from South Sudan, Somalia, Rwanda, Burundi, DR Congo among others. Most of them are South Sudanese – and are settled along Uganda-South Sudan border districts.
Most refugees fled the recent South Sudan's violent conflict that broke out nearly fives ago. Millions of civilians are believed to have been uprooted out of their homes – and the civil war rages on. Tens of thousands others are thought to be killed, during the fighting between SPLA – in Government and various rebel groups operating across South Sudan.