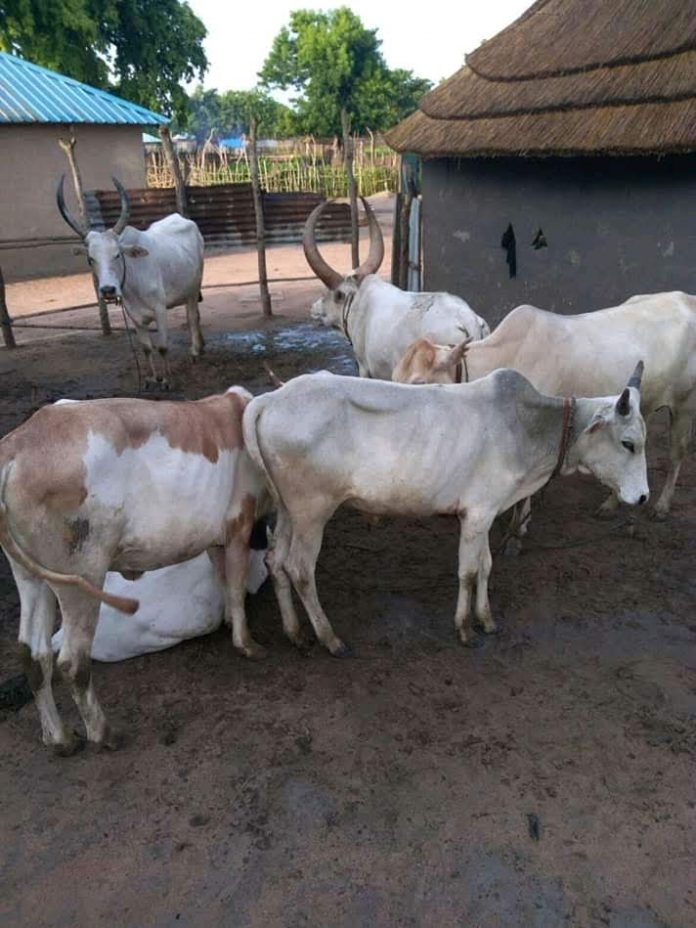 By: Esther Tabu Natalino, Easter Radio
To the amusement of every South Sudanese and preferably in the Equatoria region, pastoralists are spotted in every part of the region with huge herds of cattle which residents believe are in search for pastures. But surprisingly there's public outcry over unnecessary killing of civilians by the pastoralists in a bid to protect their livestock. Something the Bishop of Yei Diocese condemn as inhuman.
According to Erkolano Ladu Tombe, humans are supposed to be protected but the possession of heavy ammunition by the cattle keepers is mounting to the opposite where humans are slain in protection of livestock.
Overwhelmed by the inhuman act of the herdsmen, the lordship said cattle keepers shouldn't disturb the peace of the country with cows.
"We people possess cattle and other property and I do not know why cattle want to take over this country, the cattle is not a human being, but human being who is putting his life for the cattle is the one destroying the country." Explained Bishop Lodu
In his voice to the cattle owners, the Bishop Lodu said cattle are property to be owned for the good of the people but not for killing people and advised them to be careful because they do not own people but only cattle.
The catholic bishop said amidst efforts by the army and the commanders to maintain peace cattle keepers are at the spotlight of spinning conflict over their attempt to provide security for their cattle. The bishop says this puts the lives of citizens in danger.
"If people get angry" Bishop said, "they will kill all that cattle before killing you. So that we know where you stay, cattle owners seems to be the ones disturbing us now. Our armies are being controlled. The commanders are trying their best where do these cattle owners come from? To destroy the land, the crops, and even lives of people. Don't disturb people because of cows, we cannot just be disturbed in this country because of cows, cattle and the country is already suffering a long war which is not ending and we include now cows and cattle again" He adds
He appealed to the cattle keepers moving with big guns killing people to stop and the government to protect the people from the cattle keepers from killing the people.
The Catholic prelate was speaking at Christ the King Cathedral on Sunday in Yei responding to influx of cattle keepers in central Equatoria that resulting into killing of Catechist Zachariah Lujang.