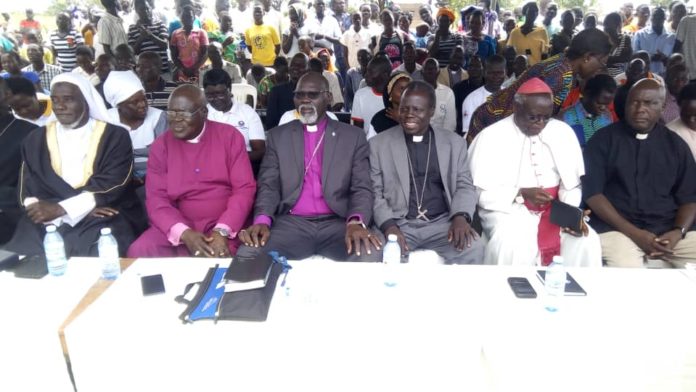 The extension of the formation of Transitional Government of National Unity or (TGoNU) by 100 more days, has crabbed hopes in South Sudanese who are exiled in the neighboring countries of Uganda and other parts, including the IDPs sheltering at the different protection of civilians (PoC) sites in the country. They blame the delay to individual interest against the poor suffering who needs to return home and feed their family, alongside providing them Education.
However, in Palabek refugee camp of the South Sudanese people, religious leaders from both countries have taken it upon themselves to restore hope in the less privileged. They encourage the refugees to walk the path of truth to achieve lasting peace.
The prayer urged the warring parties to swallow their pride and give way for peace for the sake of the suffering women and children.
Robert Ojok, compiles for us this report from Palabek. Click to listen here