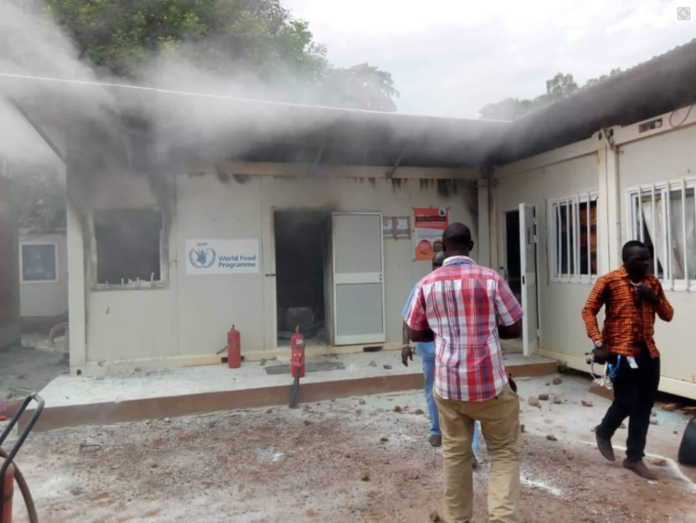 Author: CBN News
A group of youths numbering 400 armed with sticks and machetes attacked and vandalized UN as well as other humanitarian Compounds in South Sudan's Maban County.
The Coordinator of Relief and Rehabilitation Commission, Alex Balla, told South Sudan's UN radio, Radio Miraya, that the youths forced their way into the offices of humanitarian organizations demanding to be employed. Shortly after the demands, the group flung into destroying property.
The angry youths claim humanitarian organizations, operating in the area, do not give employment opportunities to the locals – leaving majority of them without jobs.
According to UNHCR press statement, dated 23 July 2018, over ten compounds of various humanitarian agencies suffered the same fate.
"This is an act of senseless violence towards humanitarians and deeply regrettable," said UNHCR Deputy Representative and officer in charge in South Sudan, Vincent Kwesi Parker. "UNHCR deeply appreciates the hospitality and generosity of South Sudan and its people towards refugees. We strongly appeal to the authorities to ensure the safety and security of humanitarians."
The youths burned down unidentified number of vehicles and other property belonging to UN as well as other agencies operating in the area. Two UN officials sustained injuries, following the aftermath.
Since morning, security remains tense – and so unpredictable, according to UNHCR official.
Maban County hosts almost 150,000, of nearly 300,000 refugees in South Sudan, mainly from South Kordofan and Blue Nile States in Sudan.