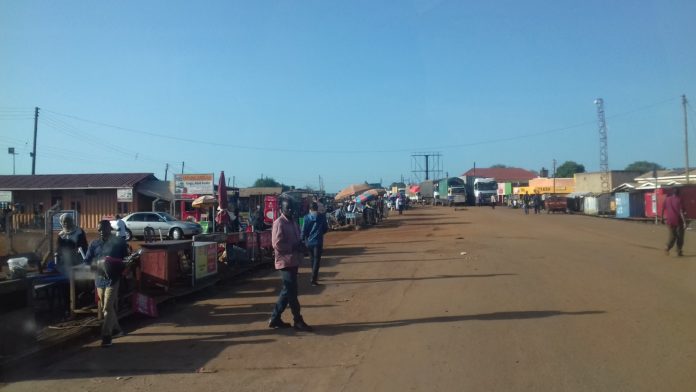 According ReliefWeb food security report, Nearly one in every three people in South Sudan – were severely food insecure and 3.6 million were considered to be 'stressed', in September 2015. An estimated 30,000 people were facing catastrophic food insecurity (IPC Level 5) in Unity State, leading to starvation, death, and destitution. (OCHA, 5 Jan 2016)
At the height of the lean season in July 2016, some 4.8 million people – more than one in every three people in South Sudan – were estimated to be severely food insecure.
The food security situation is at the most compromised level since the crisis commenced in 2013 – the combination of conflict, economic crisis and lack of adequate levels of agricultural production have eroded vulnerable households ability to cope.
More than one million children under age 5 are estimated to be acutely malnourished, including more than 273,600 who are severely malnourished. (OCHA, 13 Feb 2017)
From Torit state in South Sudan's former Eastern Equatoria state, the food shortage resulting in severe hunger has forced hundreds to flee into the Uganda. Most of them are entering Uganda through the border points of Elegu in Amuru District, Madi-Opei in Lamwo District and Maji-Moto in Kaabong district.
Julius Kamuze, Palabek Refugee Settlement Commandant on Wednesday notes that more than 900 South Sudanese refugees have crossed in the district since July 1, 2019.
According to Kamuze, the majority of the refugees are fleeing biting hunger coupled with poverty and insecurity from Torit state while others are seeking for better social services in Uganda.
"60 per cent of the refugees are women and seemingly malnourished children". He says.
The refugees are currently hosted at Lukung Reception centre in Lamwo District where they await relocation into the three refugee settlement centres of Palabek Kal, Palabek Ogili and Palabek Gem.
Upon relocation, the refugees are allocated a plot of land for housing and farming and given a choice of either receiving cash assistance or food aid.
Statistics from Lamwo district indicates that more than 200 South Sudanese refugees have been crossing into the district, since June this year.
The State Minister for Relief and Disaster Preparedness Musa Ecweru says the country is working with UN humanitarian agencies to ensure that the refugees entering the country get the necessary help.
According to a June 2019 UN food agency food insecurity report, an estimated 21,000 South Sudanese will likely face a "catastrophic lack of food access" by the end of July, in the middle of the rainy season.
The report further states that more than 1.8 million people are set to endure "emergency" food shortages, while five million are expected to be in "crisis".
As of June 30 2019, Uganda was hosting a total of 833,785 South Sudanese refugees with a total of 48,039 settling in Lamwo District alone according to statistics from Office of the Prime Minister.