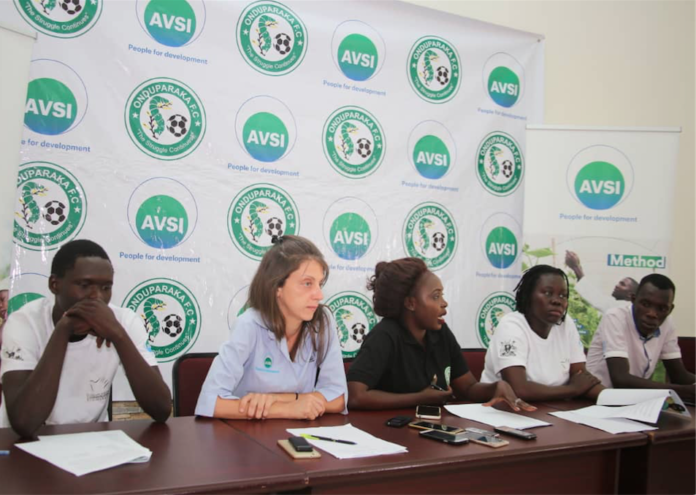 Local football club, Onduparaka FC, and The Association of Volunteers in International Service (AVSI) have initiated a-three-year 'football for peace' partnership. The project will target mostly youths living in some refugee settlement areas, in Northern Uganda. Both South Sudanese and their local counterparts within Omugo and Palabek Ogili refugee settlement areas; in the districts of Arua and Lamwo respectively, will be allowed to enrol. Organizers say the sport activities can help bring both youths in the refugee settlements and those living in the surrounding villages to build a peaceful coexistence.
In the past, there have been spontaneous conflicts amongst populations in the areas. AVSI Foundation and its partner think sport such as football is vital in diverting that kind of energy into usefulness.
Mega and Speak FM compiled the story. Take a listen.