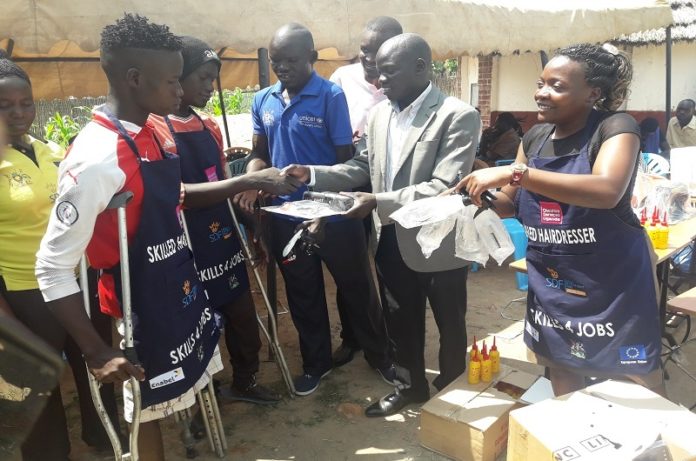 Cheshire Service Uganda donates start-up kits as part of skills development under the project "promoting development" to both South Sudanese refugees and the host communities in Uganda.
The project targets vulnerable youth and women with disabilities (PWDs). Mostly South Sudanese youth and women who have sought refuge in the neighboring Uganda and their host communities.
Taibot Marko compiles this story for us from Adjumani….