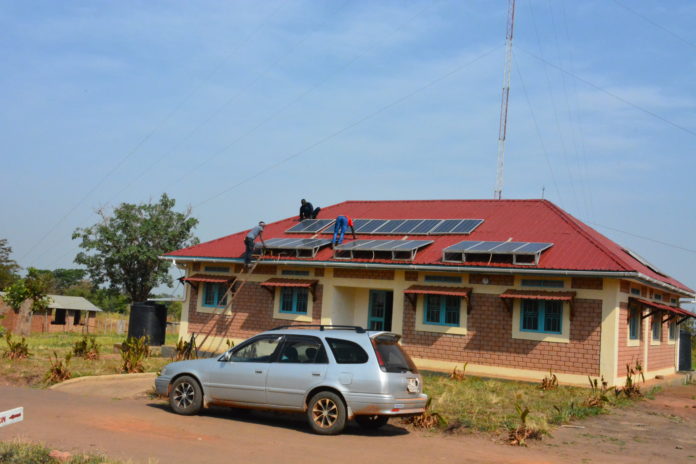 Article by Spirit FM
The Government of South Sudan put in place a committee of officers to verify exact number of Ugandan traders as well as their losses; they claim they incurred a result of South Sudan recent war.
The verification committee is comprised of five officers from Ministry of Finance and Planning, Defense and Veteran Affairs, and Trade, Industry and East African Affairs.
"Our direction is now clear. We met with the Minister of Defense, we met with the Minister of Trade; today we are meeting with the Minister of Finance. The two ministers we have met have agreed that a committee will be formed, composed of these three ministries. And that committee will look into the issues (of affected Ugandan traders,)" Goc Makauc Mayol, South Sudan's Deputy Minister of Finance and Planning, said.
South Sudan is working with Ugandan legislators to make sure the claimants are paid back.
On Uganda side, Ann Maria Nankabirwa leads the Committee of members of parliament who claim they have done their part of the work. Ann and her committee want their South Sudan counterparts to work quickly in order to get everyone compensated as soon as possible.
The process is faced with blames. Critics say the procedure is too slow – something Anna wants to flip. During a-face-to-face meet with the South Sudan committee, in Uganda, Anna made her point clear to the South Sudan team.
"I agree with you that this (list of names,) which has not been sorted out at all…of course we need to agree on the amount of time (you need for verifying). But our humble prayer and request is that this one (another list of names) be verified quickly," she demanded.
The Ugandan legislators say that some of the first category of traders who were verified for payment did not actually get the money in their bank accounts due to the fact that their cheques bounced.
Traders considered for reimbursement are only those who supplied commodities to different South Sudan government agencies – meaning all the other who worked in the country on different terms will not get paid.