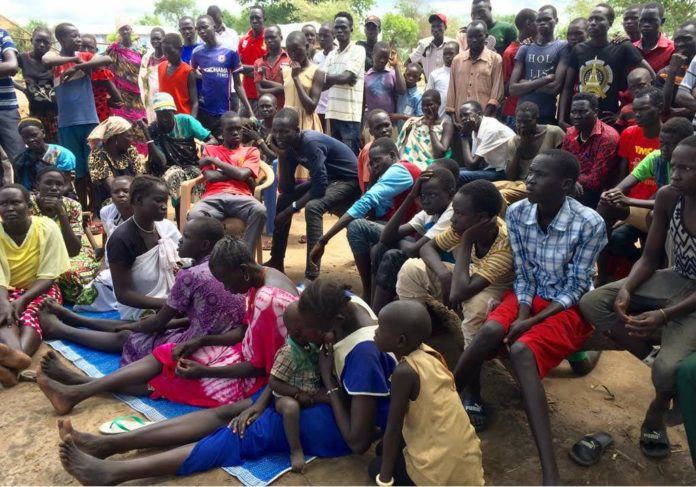 By: Mugisha William, Voice of Life
South Sudan marks 10 years since gaining independence from the Sudan in July 2011. But 2 years after seceding from the dictatorial Khartoum regime, the young nation plunged into civil war that caused about 1.5 million to flee the country. Most of them are settled in the West Nile region of Northern Uganda. They described the ten years of independence as wasted opportunity. They say if there was independence they would not be living in a foreign country.
After the signing of the peace accord that led to the secession of South Sudan from the Sudan in 2005, its refugees spontaneously returned home while others are repatriated. But the recent 2013 and 2016 crisis led them back to exile.
Filled with the sympathy for their homeland, Ayite Rose a South Sudan Refugee in Bidi-Bidi settlement in Yumbe district says hearing about South Sudan adds them more pain. Rose says she was not actually aware of this year's Independence anniversary.
However, Mukulia Nelson, a member of South Sudan Refugee association in West Nile believes despite the difficult years, there is something to celebrate since some of their families are still back home.
Meanwhile Reverend Canon Bennett Marona Badi, who spent 24 years in Uganda as a Refugee before returning to South Sudan in 2011, in a telephone interview from the capital Juba implores South Sudanese living in West Nile to focus on God and leave out tribal differences among themselves.
South Sudan's independence followed two civil wars that pitted rebels in the mainly Christian Southern Sudan against the Arab-dominated government in Khartoum. Millions of lives were lost. A peace accord was signed in 2005 by the government and Southern rebels. It exempted the South from Islamic sharia law and gave it six years of self-rule that would be followed by a referendum.