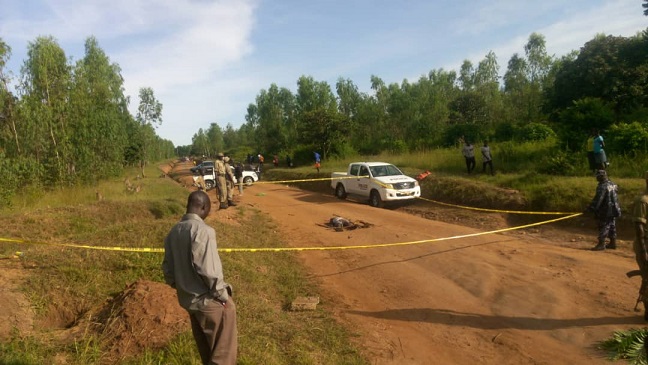 Barifa forest in Arua Suburb is a hideout for hard core criminals who have on several occasions waylaid and killed people moving on the road surrounded by the thick extended forest.
It is suspected that the deceased met his fate at night as he moved through the dangerous stretch from Muni University Direction.
The deceased was among students of South Sudan Based Kajokeji Health Institute relocated to Ugandan Town of Arua over insecurity in South Sudan. This brings the number of people killed along this forest to five this year.
Police with help of sniffer dogs have arrested two people to help with investigations.
Edna Piyic has more to tell us in this story. listen here