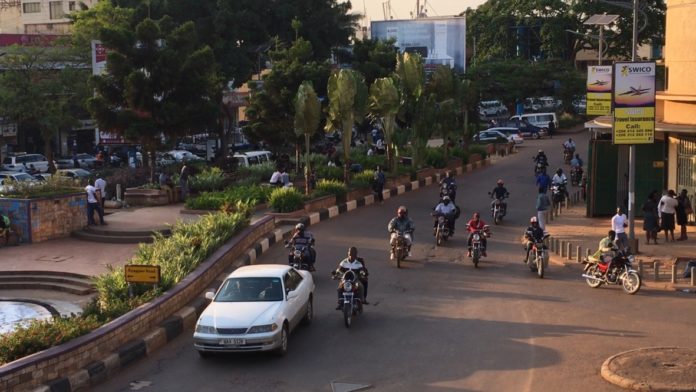 Article by Micheal Ojok
On average, at least one motorcycle taxi rider commonly known as Boda-Boda is killed every day, in Uganda. The intention for the killers is to steal their motorcycle.  
The stolen motorcycles are either sold at reduced prices in neighboring countries or even within the country; mostly after they are disassembled.
"Most of the motorcycles stolen are sold within Northern Uganda, West Nile and neighboring South Sudan as well as DR Congo," Nicholas Otim, the Enforcement Officer of Gulu District Boda-Boda Association said.
The association, in the North of Uganda, is calling for monthly inspections of motorcycles around the area. They say regular inspections may help reduce thefts as well as deaths related to Boda-Boda robberies.
Boda-Boda business, of ferrying both passengers and light cargo around, for a pay, is commonly done be youth.
But until a mechanism of ascertaining rightful owners of all motorcycles on the country's roads is put in place, the country is losing 'resourceful' youngsters; according to the association.
Uganda Police say they will cooperate, with the riders' associations across the country to fight the seemingly booming illicit business. "Once we are able to implement it (proposed mechanisms,) could lead to reduction of motorcycle thefts in the district and the region as a whole," Emmanuel Mafundo, Gulu District Police Commander said.
The Chairperson of the Association, Thomas Oboma Okot, adds that he wishes to get Uganda Revenue Authority (URA) aboard as well.
He says on a quarterly basis his association records at least '20 cases of forged motorcycle documents on average' – something he thinks could only be solved if URA, a public department dealing with the matters of registration of assets, worked with them. Thomas explains. Take a listen.