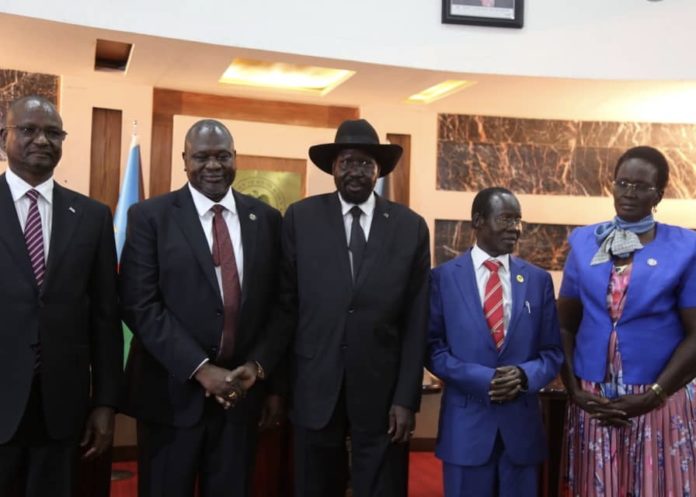 One president, one First Vice-President and three Vice Presidents are at the top of South Sudan unity government that was formed on February 22, 2020. This new arrangement is thought will end civil war that has killed 400,000 people and displaced millions from their homes. First Vice-President Riek Machar and Vice Presidents Nyandeng De Mabior, Taban Deng Gai, James Wani Igga took their oaths on Saturday. Chief Justice Chan Reech Madut presided over the ceremony, at J1 State House in South Sudan's capital.
"This (swearing-in) action signifies end of the war and we can now declare a new dawn in South Sudan. Peace has come to stay, not to be shaken ever again in this nation", UN-Radio Miraya quoted president Salva Kiir. Riek, former main opponent of Juba government, has taken the position for the second time. In #AcrossSouthSudan today, Majur Chol Khor brings you remarks of some Vice Presidents – take a listen.
First Vice-President, Riek Machar.
Vice President, Nyandeng De Mabior.