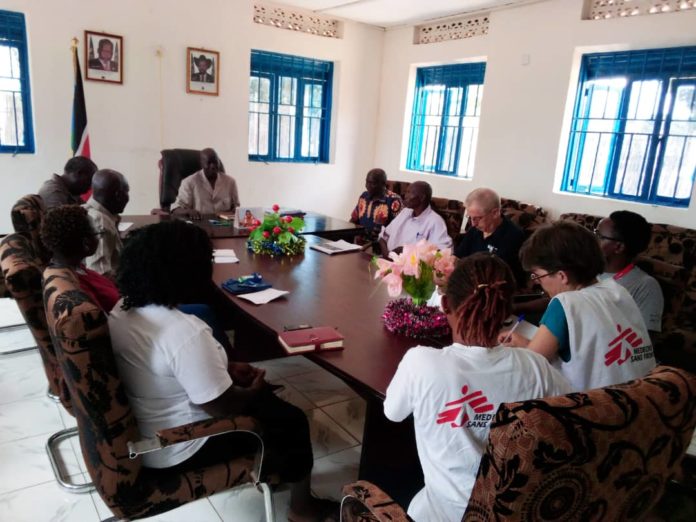 The recent wake of corona-virus has caused a global panic with over 2.9 million cases reported. Asian, European and American countries are the most affected with few cases in the African continent
However, in a bid to face the pandemic, African countries have devised measures to prevent the outbreak although nearly all African countries so far reported their first cases, except Africa's youngest nation South Sudan.
In South Sudan's former Amadi State, a task force has been formed to prepare and face the pandemic
There have been imposed curfews to prevent gatherings and social functions starting 7:00pm through 6:00am in the next day, Training of community health educators and health workers to disseminate information accurately have also been formed.
The administrator of Former Amadi state, who also doubles as the chairperson for the committee, Benjamin Commander Gayos says government has closed down entry point that connects former state with Congo to prevent importation of the virus through the borders.
According to him efforts are underway to sensitize the community about the Coronavirus.
"Because we don't have a radio, we are going to make announcement using microphones for people not to come out of their houses as from 8pm until 6am in the morning for the whole month" says Goyas
He therefore urged the community of the former Amadi State to comply with the recent development in order to combat the spread of the pandemic.
"We are also advising nobody should move from place to place at night" He adds. "You just wait and check on your dear ones during the day"
Since the wake of the covid-19 which was first discovered in the Wahum estate of China, corona-virus has so far wiped away more than 200,000 lives across the globe with over 2.9 million cases reported across the globe.
The virus enters the body only through the soft parts of the body: the nose, the eyes and the mouth and can cause severe acute respiratory syndromes or (SARS) and the Middle East respiratory syndromes (MERS).
Coronavirus can be prevented through frequent hand-washing utmost every 20 minutes, avoiding hand-shake, use of mask and sanitizers with practicing social distancing is the most recommended measures.
By Eluzai Billy