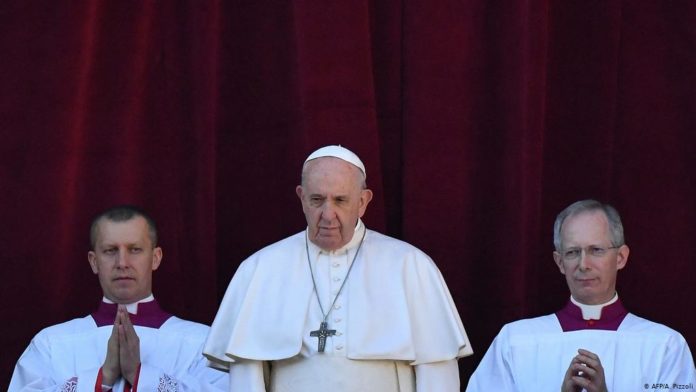 The Holy Father of the Catholic Church has encouraged Christians to have hope for peace. In his message on World Peace day celebrated by the church on January 1st, the Holy Father writes, "Hope is the virtue that inspires and keeps people moving even when obstacles seem undefeatable".
He acknowledges Peace as of great and precious value. The Pope writes that peace is the object of hope and aspiration of entire human family.
Peace is paramount and at the fore front of every South Sudanese agenda following the country's on-going tumult that lasted about seven (7) years.
The pontiff spells terrible trials of conflicts aggravated by acts of violence having enduring effect on the body and soul of humanity.
"Mistrust and fear weaken relationships and increase the risk of violence, creating a vicious circle that can never lead to a relationship of peace" part of the message reads.
The pope says peace emerges from depths of human heart and political will must always be renewed, so that new ways can be found to reconcile and unite communities.
"The journey of reconciliation calls for patience and trust, peace will not be obtained unless it is hoped for", says the Pope
The world does not need empty words but convinced witnesses, peacemakers who are open to a dialogue that rejects exclusion", he adds.
The Holy Father stresses that peace is a process that requires enduring commitment to seek truth and justice to a shared hope stronger than the desire for vengeance.
The pontiff message suits the South Sudanese situation in its quest for peace over the past years of tumult in the country.
Pope Francis concludes with a renewed call for a peaceful relationship between communities and the land.