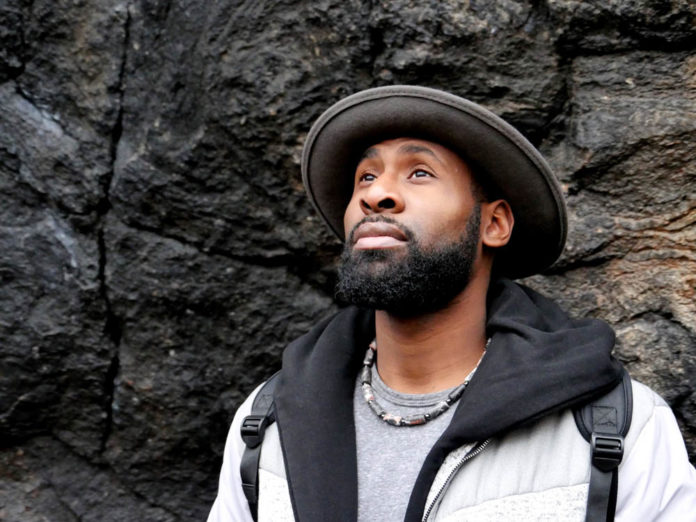 Santino Khan 25 years old Internally Displaced Person (IDP) living at  the United nations' Protection of Civilians Site (POCs) Three at Jebel South of the national capital Juba has appeal to well-wishers for support to enable to acquire a video camera.
Santino said he want to use the camera for filming positive stories from the IDPs camps. Having attended a ten-day basic training on video production and video making, the 25 years old feels that he can shoot a documentary of what happens in the camp.
He said his biggest hindrance is lack of a video camera to film stories. Santino made a toy video camera which eh uses to keep his dreams a live.
"I don't want my dream of becoming a film maker to fade away. That was why I made my toy camera". Santino said. Adding "now that I have got the skills on film making, I appeal to any well-wisher to donate to me a video camera, so that I can tell my stories plus other amazing stories in the camp through filming."
Santino said much as majority of youth are living in the IDPs camp, they have not lost hope in narrating their  future. He said most of the youth at the camp are engaged un small income generating activities such as restaurant, metal bed making, tyre shoe making and many other activities.
These are some of the interesting stories that Santino said he hopes to share with the rest of the IDPs worldwide once he gets a video camera.
"There are so many activities that takes place in the camp that the world has no idea about. But with the help of video camera, I am ready to show the world the positive site of life in the IDP camps. Santiono told a daily English newspaper Juba Monitor in an interview.
The 25 years old future film maker divulged that he made his toy camera about two years ago (September 2016), he has been pretending to be taking video when Non-Governmental Organizations (NGOs) visit the camp where her resides with the hope that any concern person would support him, but all has been in vain , he  lamented.
Santino's dream of becoming a film maker still lives and with the training he received recently from the Juba Film company, he hopes to own a video camera one day to enable him film stories of South Sudan.
Source/Radio Jonglei/15/10/2017