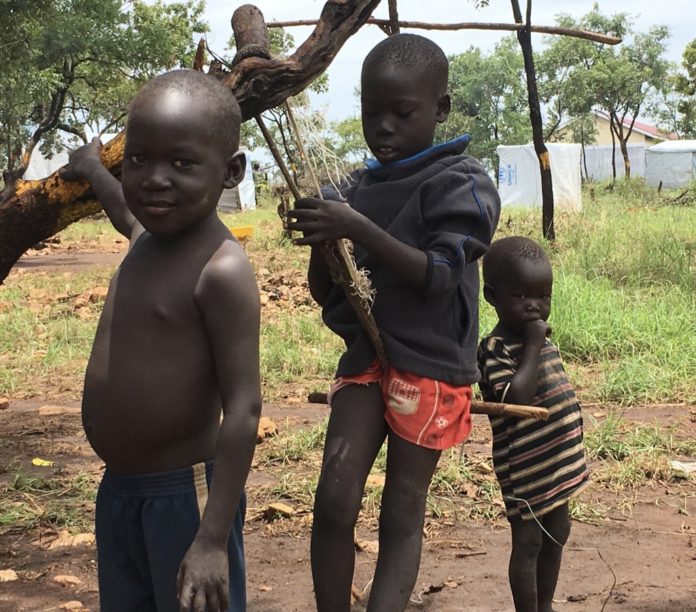 Author: Tembo FM
Fear has blanketed residents of Lamwo district. The residents claim foreign troops come into their villages under the cover of darkness, and leave at dawn. Still, some of them are believed to enter refugee camps – and never get to return. Even though authorities have not been able to verify this, majority of citizens allege the culprits have connections with South Sudan's rebel group, SPLA-IO, led by Riek Machar.
The groups of soldiers leave no casualties, wherever they pass. No person has been reported missing either, in any part of the district.
The authorities in charge of security of the district cannot confirm nor deny the allegations. The Resident District Commissioner of Lamwo, Jonathan Rutabingwa, says the situation is under control. "We have got reports of SPLA-IO soldiers sneaking into Uganda, and informed the security agencies. I encourage the locals to remain calm, because their security is guaranteed," he said.
SPLA-IO is acronym for South Sudan People's Liberation Army in Opposition, currently considered as the main rebel group in the country (South Sudan).
Citizens of Lamwo district are fearful in spite of the assurance from the security office. Most of them do not understand the motives of the seemingly peaceful troops that go through their villages, at night.
47-year-old Louis Obalim of Palabek Ogili Sub County is worried for his own life and the lives of his family members.
Luis has seen two decades of violent conflict of Lord's Resistance Army (LRA,) half of his life. He lost family members as well as his close friends, during the insurgence. He blames Joseph Kony, the leader of LRA, for his 'worst life'. He wishes the troops maintained calm, amid their unknown quest.
But, few members of Palabek Ogili believe the widespread fear is not necessary. They think the soldiers are harmless – only escaping hunger, in South Sudan.
It is believed when the soldiers enter the refugee camps, they mingle with the population – pretending to be refugees themselves – and that they (soldiers) stay with intentions of getting some food to eat.
The Local Council III Chairperson of Palabek Ogili Sub County, Christopher Omal, has coordinated and made sure his citizens are safe especially those living near settlement centers.
"Security has been boosted up in the refugee settlements. And community sensitization of the host communities on vigilance has been ongoing for the past months," he said.
Lamwo district is one of the newest places hosting refugees from South Sudan.
UNHCR together with other partner organizations established three settlement centers, in the villages of Palabek- Kal, Palabek-Gem and Palabek-Ogili. The three centers host over 40,000 South Sudanese refugees. The number of suspected SPLA-IO in the camps is not known.