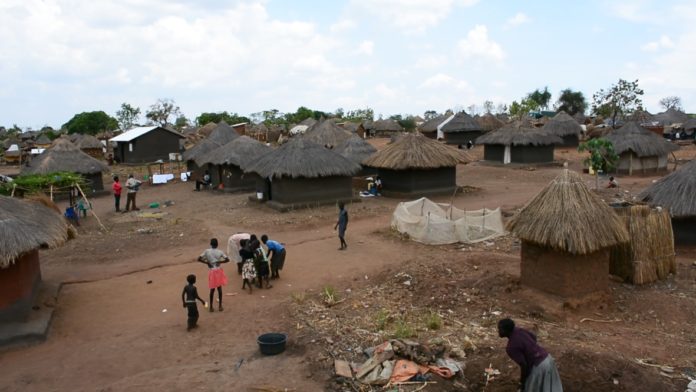 Although child health mortality and health-related issues amongst the population of Uganda have vigorously been dealt with, in the recent years in Uganda, the country still has one of the worst health care systems in the world. Health facilities without enough drugs, understaffed and unequipped health centers are common phenomena. The situation is not any different in most districts, including Lamwo.
Residents describe Palabek Ogili Health Center III, located in Uganda's district of Lamwo, as a death trap. They complain that health workers are usually not available to serve them – blaming authorities for putting the entire population, in the district, in a danger.
The population claim that their health center, one of the few available facilities, is near to out of service. They argue that taking a patient to the facility is as good as leaving them wherever they are.
The center's authorities are aware of the problem of absenteeism of staff, but there is little they can do. "Every morning, humanitarian agencies transport staff from the health center to the (refugee) settlements, leaving the health facility with no one to attend to the multitude of patients who come to the hospital on a daily basis," John Lutara, the Chairperson of Palabek Ogili Health Unit Management Unit, said.
At his capacity, John can only watch. He cannot discipline anyone. This makes him so sad, he says. John thinks majority of his staff got better paying jobs within the humanitarian organizations operating in the region, leaving the facility barely empty.
No one resigned. The staff moved on, casually, without a word. This means they still get paid their full salaries, even though they hardly do their tasks.
John is so stressed out on the fact that his patients cannot get the help they need. The health workers simply do not have time for the patients in the. However, his bosses speak otherwise.
The District Health Officer Dr. Charles Oyoo does not agree, neither does he deny.
Charles maintains that, "in its operations, the district takes care of both host communities and (South Sudanese) refugees".
Without justifying absenteeism of health workers at Palabek Ogili Health Center, Charles remains unbothered by the action of the public servants, at the only public available facility.
Lamwo district hosts more around 35,000 refugees – nearly all South Sudanese. They are settled on at least 50 square kilometers of land, since April 2018.
The swelling number of refugees has attracted the attention of over 40 humanitarian organizations, including UN agencies to operate in the area.
In general sense, NGOs pay well compared to the government. It is arguably believed that the payment NGOs offer is ten times higher than what public servants earn, at a local health facility like Palabek Ogili Health Center III.