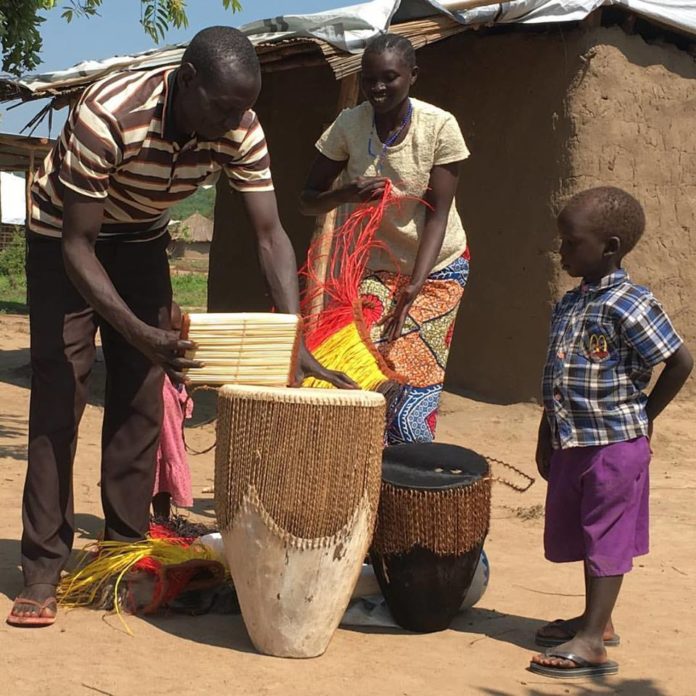 Author: Ojok Michael
United Nations High Commission for Refugees (UNHCR) is carrying out massive data verification of refugees, in Uganda, using a newly introduced scientific method. This has followed blames suggesting officers exaggerate figures of refugees. Officials in the Office of the Prime minister (OPM,) an office mandated to handle refugee matters on behalf of Uganda government, are allegedly involved in inflating numbers of refugees entering the country, for selfish gains.
UNHCR together with the OPM so far verified nearly 100,000 South Sudanese refugees, in various camps in Northern Uganda. They are using biometric data verification to ascertain the actual figure of refugees, in the country.
According to the UNHCR, the verification exercise will ensure that all those entering Uganda for refuge as well as persons seeking asylum are accurately reflected in the registration system. The on-going exercise started on March 1. The exercise is rolled out in many host districts of the country.
"The exercise is currently being carried out in Bidi Bidi, Imvepi and Nakivale (refugee camps). Later it will be expanded to two more sites in the coming days," Duniya Aslam Khan said.
Khan is the spokesperson of UNHCR, Uganda. She believes the biometric data verification machine is effective. This is not the first time the machine has been used. It has been tested and used in over 90 countries across the world; according to Khan.
As Of Nov 2017, UNHCR estimates slightly over 2 million South Sudanese refugees escaping the violent conflict in their country sought protection in the countries that form East African region. Slightly over fifty per cent of these people are in Uganda. However, it is likely this figure is false.
Reportedly some officers in the Office of the Prime Minister (OPM) deliberately overstate figures (of refugees).
The Minister of Relief and Disaster Preparedness, Hillary Onek, is hopeful the new scientific data verification method has come at the right time.
"The exercise is going to help authenticate the figures of the refugees in Uganda and confirm whether the refugee figures were exaggerated or not," he said.
Uganda has been regarded as one of the best countries for refugees to live. Apart from South Sudan, the country continues to receive influx of refugees coming from DR Congo. Few others come from Burundi as well as Somalia.
Many attribute such enormous arrivals to the Uganda's refugee law that is regarded as ideal for Africa. The law was passed in 2006, and it shortly went into force. Uganda maintains an open-door policy for those fleeing their countries of origin.
The government is responsible for registrations and documentation of new arrivals.