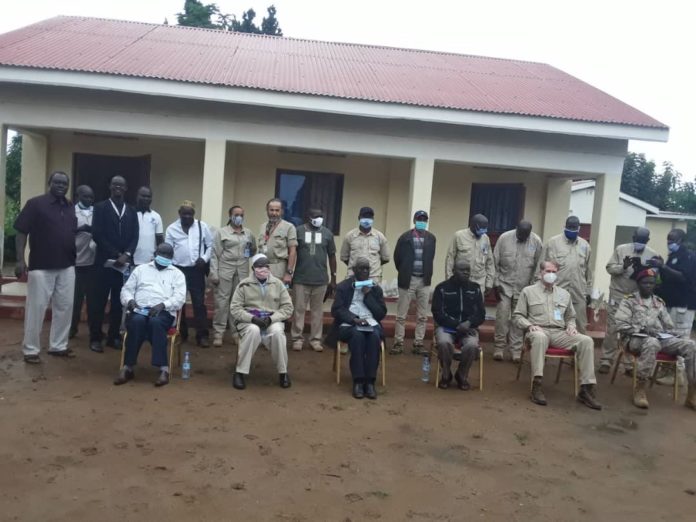 By: Modi Archangelo, Radio Easter fm
The Ceasefire and Transitional Security Arrangement Monitoring and Verification Mechanism or CTSAMVM is a body mandated to monitor the peace agreement compliance by the parties, to verify agreement activities by the parties and to investigate and report all agreement violations, irrespective of the violating party. But according Yei Diocese Catholic Bishop the body is not doing enough. There is no feedback report after every discussion.
Bishop Erkolano Lodu Tombe expects the peace agreement monitoring body to provide feedback of every discussion held behind closed door. The bishop believes providing feedback will help them know that something is being done about whatever has been discussed.
Despite not being politicians, the bishop partially believes sharing of feedback will empower their participation in achieving lasting peace for the Africa's youngest nation, South Sudan.
The government alongside its rival parties often takes blame for violating every chapter in the revitalized Agreement on the Resolution of Conflict in South Sudan or #R-ARCSS due to delay and what other citizens believe is conflict of interest. But according to the bishop the government grapples with lack of funds or delay in releasing the fun to implement the accord.
The fate of implementation of the South Sudan conflict is thriving through the thick and thin with untimely wave of fight being reported from every corner of the country. It includes attacks between rival parties and inter communal fights among the ethnic groups.