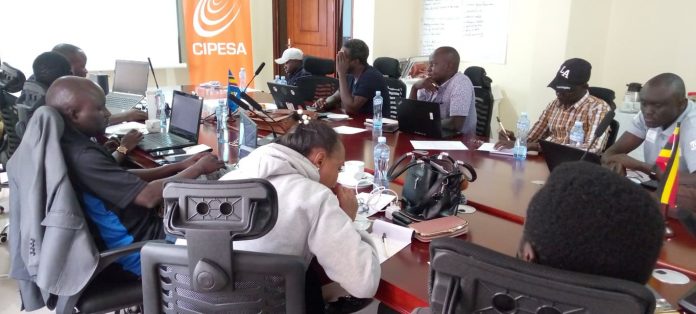 By Hafiz Bakhit
Arua District. Internet has broken more barriers than before as the future of media continues to turn digital especially in entertainment, news, and business.
However, Journalists and Human rights defenders drawn across west Nile region during a two-day training in Arua District, noted with concern that though the Internet has brought new and exciting communication methods that allow users to share messages more quickly and across greater distances, there is need to pay much attention to the risks involved.
These Include deliberate targeting and clampdown on human rights organisation defenders by both state and non-state actors, intimidation, arrests, Cyber attacks and harassment of social media users which have all become a serious threat to Internet freedom.
Also Key in the discussions were Digital Rights in Uganda, Combating Dis/Misinformation and Hate Speech, fact-checking to fight fake news, freedom of expression, best digital security practices, laws governing Internet use and related media laws among others.
Edrine Wanyama the Legal Officer from the Collaboration on International ICT Policy in East and Southern Africa (CIPESA) the organization which organized the training called for more vigilance in dealing with the rising cases of Cyberbullying, invasion of privacy, identity theft, and exposure to offensive images.
"We have seen people uploading inappropriate content, embarrassing or provocative photos or videos of themselves or others, sharing personal information with strangers – for example, phone numbers, date of birth or location and other confidential personal data hence falling prey to hackers and scammers", Wanyama Added.
He also mentioned state and non-state actors who tend to undermine internet freedom by legalizing surveillance and interception of communication, digital taxation, internet disruptions, collection of biometric data among others.
The journalists and human rights defenders noted that Orchestrators of fake news, online scammers and hackers are posing huge threat to the fundamental digital rights.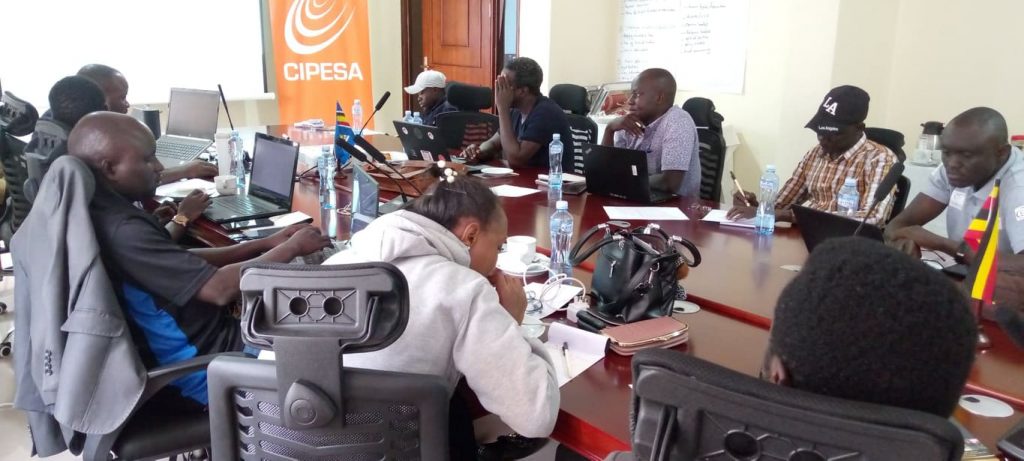 The participants therefore agreed that there is need to protect Internet Users against hackers, fake and harmful information by unscrupulous individuals or groups intended to abuse rights of others.
"Many women and children have fallen prey to child pornography, fraudsters and kidnappers who persuade their victims through all sorts of enticing posts, and as a result many unsuspecting people have fallen victim to the online scammers" noted Brian Byaruhanga, Technology Officer and human rights advocate working with CIPESA.
The question is who has the mandate to regulate the Digital space I Uganda?" asked William Amanzuru – a renowned environmental activist working with Friends of Zoka Forest in Adjumani who emphasized the urgent need for policy reviews and new laws to check the digital space.
"Government should not invest all its energy on tracking its critics such as we journalists and other human rights defenders as seen in the 2021 Elections and related scenarios but also focus on orchestrators of cyber violence against women, children and fraudsters or scammers online" says one of the Journalists who preferred to stay anonymous.
Brian Byaruhanga, urged the Online consumers to always practice encryption, data backups to protect data from possible threats while working online.
To limit online virus attacks, Byaruhanga implored the participants to install paid-for antivirus since unpaid for anti-virus can expose users to hackers.
Byaruhanga also advises online users to avoid unsolicited email and links.
"Before you click on any link you first cross-check if at all its legitimate or owned by real company or group," Byaruhanga added.
In the past few years, Uganda registered a wave of Gender based online abuse against a number of female celebrities targeted especially by their jilted lovers or unscrupulous people who were all out to blackmail them for money or selfish interests.
Nude Photos of the victims including Fabiola Anita, Martha Kagimba popularly known as Martha Kay, Judith Heard, Cindy Sanyu, Sanyu Robina Mweruka, Desire Luzida, Zari Hassan, and herbalist Sylvia Namutebi popularly known as Maama Fiina were leaked through the social media.
There has also been increase in cases of fake news about purported death of prominent persons in the country.
Participants therefore agreed that for digital rights to be enjoyed freely, stakeholders need to strengthen Collaboration in advocacy of Digital rights issues at the various levels.
They said, Technology presents various challenges to the protection of human rights such as the lack of adequate avenues to verify authenticity of information shared, violation of the right to privacy, respect to copyright issues and the right to anonymity among others hence with a shrinking civic space in Uganda, Human Rights Defenders need to be more vigilant in securing their digital environments.
These require an awareness of the digital security threats faced by Human Rights defenders, a clear understanding and implementation of internet freedom legalization affecting their works and different digital security tools that they can use to protect their online privacy.