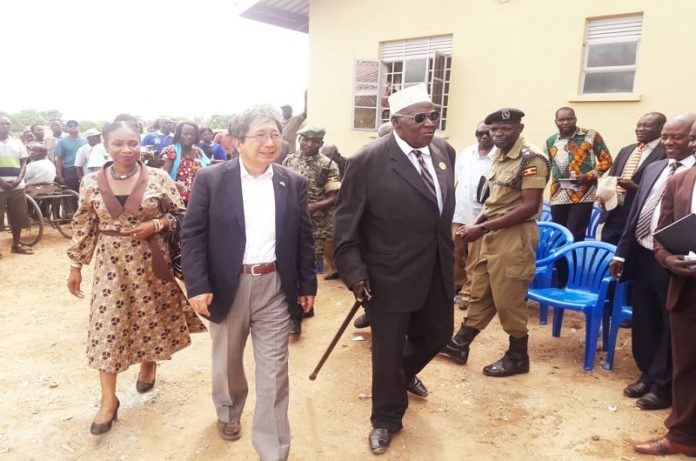 The space known as Paridi Stadium was purposely constructed to provide a-shared-area for sports, social and economic interactions for nearly 400,000 refugee and host community youth.
But locals want refugee program implementing organizations in the refugee-hosting district of Adjumani to do more. Depending on whom you ask, majority of the people will tell you the NGOs exclude them as far as job opportunities is concerned. They accuse UNHCR and its partners of brining employees, even for the jobs that do not require extra ordinary skills, as far as central area of the country. Locals feel left out – and they want a share of the opportunities.
First Deputy Prime Minister, Rt. Hon. Gen. Moses Ali, echoes the public paranoia. He reminds the UN Refugee Agency, UNHCR, of the need to consider employing locals, too. He wants this 'problem' fixed immediately. In his personalized speech, the retired General is not happy.
He made the remarks during the launch of sports facilities at the Stadium that were constructed by the UNCHR, with the funding from the government of Japan.
Dominic Nyadru compiled the story for us. Take a listen.