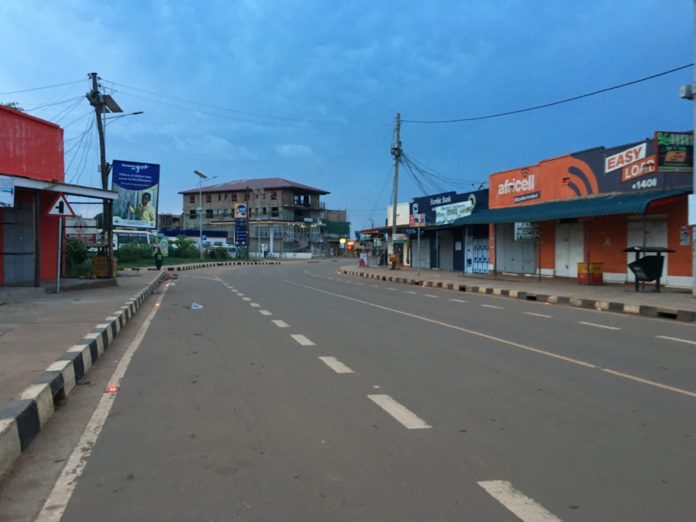 Editor's pick | Uganda
One month after the WHO declared the coronavirus disease outbreak a pandemic, Uganda is struggling to curb the spread of infections.
The government started testing cargo transporters entering the country.
The Ministry of Health took a total of 625 samples, for testing, yesterday. Two individuals tested positive – one Kenyan and one Ugandan. "The total number of confirmed cases of COVID-19 in Uganda is 55", according to the Ministry of Health press release dated 14th April, 2020.
"The new case is a-38 year old, Ugandan male, truck driver of Tororo district who arrived from Kenya on Monday, 12th April, 2020".
The other case is a-27-year old Kenyan male. He is truck driver, too. He awaits repatriation.
Yesterday's samples bring the total number of tested cases for COVID-19 to 6,661.
Samples of suspected infection cases of COVID-19 are tested at the Uganda Virus Research Institute or UVRI.
The government announced extension of a "stay home decision for another 21 days, (April, 15 to May 5 of 2020)". This comes after a-2-weeks-period lockdown elapsed yesterday.
The president of Uganda, Yoweri K. Museveni, emphasised the need to extend the duration of "stay home": "Therefore, the extra 21 days cannot be a mistake. After those 21 days, the virus will either be totally defeated or we shall be better prepared," he said. "By the 5th of May, 2020, we shall have a clear picture and lifting of the restrictions will start systematically as will be announced at the night within the 21 days."
Patients with COVID-19 related symptoms are on the recovery road. Many have been discharged. The most recent patient, in the Northern district of Adjumani, was discharged yesterday.
"Uganda has not registered any COVID-19 related death", since the country confirmed first case about one month ago, according to the Ministry.