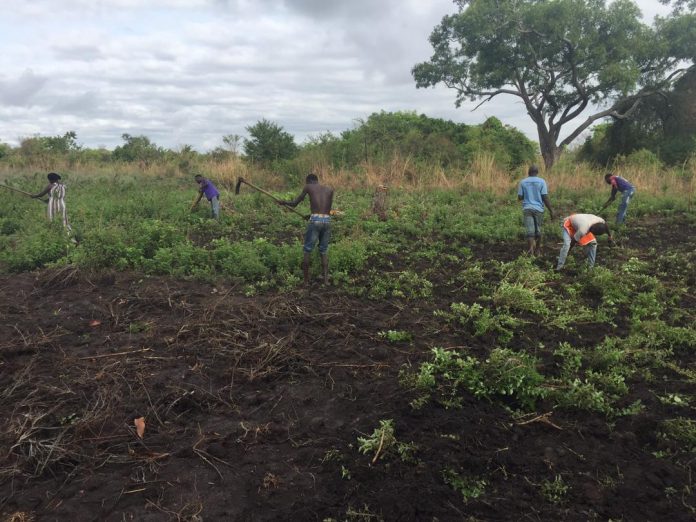 By: Jackie Adure, TBS
Five years down the line, South Sudanese refugees living condition in the refugee settlement take an opposite direction as Humanitarian Agencies cut food aid for the refugees. The condition turns ruinous yet as refugees who plunge into agreement with the host community over use of land for agriculture to supplement the food crisis face reclaim of the land they were offered by the natives.
The WFP in April 2020 announced a 30% reduction to relief food ration it distributes to refugees and asylum seekers, in Uganda. It also pointed out that further cut could follow. However, this has caused panic and unrest in Bidibidi settlement which is host to over 270,000 South Sudan refugees who fled the civil war. Scores of refugees plunged into agriculture and agreed to share the produce from their cultivation with land owners as recompense for the use of land while others took to hiring the land.
Most of the refuges have owned farmlands ranging from one to three acres majorly planting cassava, sorghum, maize and vegetables. Unfortunately, the plots of lands that were initially given freely to the refugees has turned out expensive as their owners demand for payment while others want to use their land for their own agricultural use.
Although Uganda has a friendly refugee policy that allows for refugees and host communities to co-exist, the sudden change in mutual agreements was occasioned by economic hardship in the country as government instituted a countrywide lockdown and other measures to contain the spread of the coronavirus disease.
Ms Charity Ate, 32, a refugee in Bidibidi settlement and mother of four who lost the one acre of land offered to her four years ago by a member of the host community wonders how she will feed her household as can no longer get food to supplement on what the aid agencies give refugees at the settlement.
"We have two meals a day as a family, because I still have some food I harvested in the last season, but I foresee having only one meal in a day or none when we fully start surviving on the food ration from WFP," Ate says.
Refugees with support from United Nations High Commission for Refugees (UNHCR), through World Food Programme, (WFP), currently receive 15kg of maize, 3.6kgs of beans, 1.08kgs of vegetable oil and 0.18kg of salt per person after every two months.
Even though the land owner did not give Ate reasons why he withdrew the land from her, she believes it was due to the COVID-19 lockdown pressure that reduced income for most households who turned to agriculture to fend for their families.
"If I ever get a piece of land for cultivation, this time, I will plant fast maturing crops to save my family from the staring hunger and also not incur much loses incase the owner picks it away from me," Ms Ate states.
Ms Jackline Ayeju, a refugee and Vice Chairperson of Village 4, in Zone 3 of Bidibidi settlement believes majority of the refugee households will face acute starvation now that they only have a single and inadequate source of food to depend on.
Ms Diana Saida, the secretary nutrition and health in the Refugee Welfare Committees lll (RWC3), who worries for the most vulnerable people like children, pregnant and lactating mothers who she says are at great risks of hunger and malnutrition pleads with concerned stakeholders to expedite processes of handling land problems between refugees and the host communities in order to save the situation.
"Currently, every homestead is assured of two meals a day, but the situation could worsen as most homesteads continue losing their cultivation land to host community members," Ms Saida says.
Morris Marsuk, a refugee and also the Chairperson Village 4, Zone 3 in Bidibidi refugee settlement says that the refugees are vulnerable and lacks the power to negotiate for themselves and permanently acquire farmlands.
"Refugees have become voiceless for fear of harassment and on the other hand land owners know they have power to give and take, and this leaves the refugees with a big challenge of looming hunger, because cultivation land shrink," Mr Marsuk explains.
He believes that with support from stakeholders, refugees can improve their livelihoods by acquiring farmlands to supplement on the food given by relief aid agencies.
With Support from WANIFRA, Women in News (WiN)