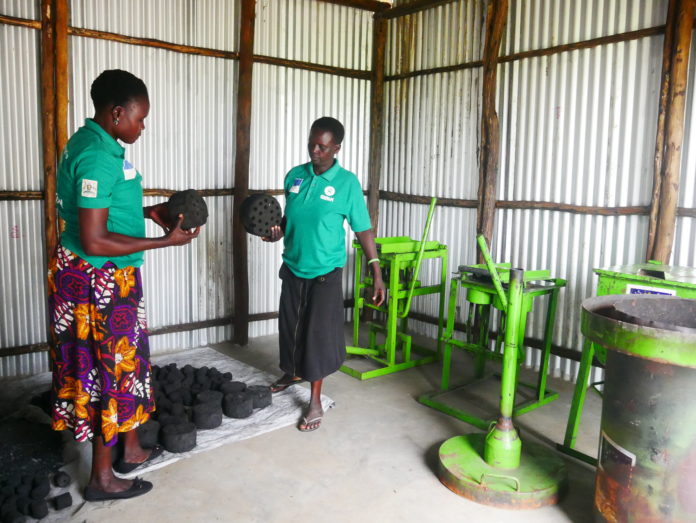 By: Esther Natalino, Easter Radio
It's a custom and tradition in most African countries to out-look the effort of women. Even in the parliamentary caucus and ministerial and cabinet loci from the political standpoint, women are awarded lesser ratio of partaking compared to that of men, typically putting women in the vicious cycle of susceptibility that's why advocacy groups like "Women for Women" took to out campaign such norms.
About 350 women have graduated from a half a yearlong livelihood project aimed at shaping path for self-reliance amongst women and girls.
Women for women is an International organization that supports the most marginalized women by utilizing their skills and knowledge to be able to create sustainable change for herself, family and the community at large.
For the last six month, the organization has engaged through training nearly 349 women in Yei River County of central equatorial state to partake in decision.
Ms. Angelina Ajonye is a representative of women for women in Yei River County. She says the training that brought together about 350 graduates are about 350 from different areas in the town was on economic and social empowerment programs covering networking, health and advocacy under the social programs in the economic empowerment and the knowledge in business administration, Village savings, Loan Association and vocational skills.
Ajonye believes that training women is empowering them to be stable in their families and also to strive towards development.
she encouraged them to work as a group since there is going to be follow up after the graduation to mentor them on their various businesses as they keep on growing.
Meanwhile the director General for Gender child and social welfare for the defunct Yei River State, Victoria Nasira Augustino encouraged the women to make good use of their knowledge and consider training other women in the community.