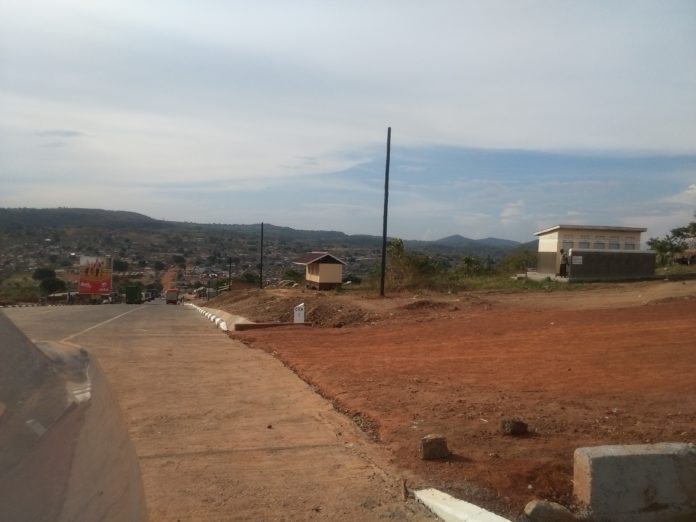 Author: Ojok Michael
Uganda government plans to reduce ruins usually caused by heavy downpours, every year, in Elegu-border-post. A plan to start the construction of a water drainage system is in the pipeline. The drainage system is assumed it would help to reduce effects of rampant floods in the town. The town is situated at South Sudan-Uganda border, which is important for its cross-border trade between the two countries. Furthermore, it is a collection post of refugees escaping South Sudan's violent conflict.
Elegu town suffers floods repeatedly. Usually property is destroyed in the wake of floodwaters. Most times businesspersons feel the hardest pinch.
Last year, traders in Elegu-border-market claim they lost goods worth 3 billion Uganda Shillings a result of flooding, following heavy rains that burst the banks of River Unyama. Reportedly, the effects of the floods stayed long after the water had subsided – rendering residents into awful state of homelessness. For weeks they relied on relief.
The Office of the Prime Minister, which responds to disasters, dispatched piles of bags full of maize flour, rice and beans to distribute to the locals who did not have any food.
Officials in the Ministry of Trade, Industry and Cooperatives do not want to see this kind of history repeat itself. "1.235 Billion (Uganda Shillings) was allocated. To construct a warehouse, worth 885.89 Million (Uganda Shillings) as well as a drainage system to control and mitigate flooding at a tune of 350 million Ugandan shillings," Ambassador Julius Onen said.
Onen is the Accounting Officer in the ministry.
The start of this year, Uganda National Meteorological Authority warned the population to brace themselves for heavy rains. The authority assumes Uganda is going to receive too much rain, this year compared to last year – and that intensity of floods may rise.
The warning threw communities, especially those living in catchment areas into panic.
For its 'project scope for the period 2011/2012 to 2014/2015' the Uganda Revenue Authority identified Elegu border-post-market for 'the improvement and development plan' of expanding trade to the town, which is one of the catchment areas in Uganda. The improvement and development plan is known as One-Stop-Border-Post. It is a project intended to improve, majorly, all six 'border stations' of Malaba, Busia, Mirama Hills, Mutukula, Katuna and Elegu.
Elegu is Northern-Uganda's town located at South Sudan-Uganda border, in Amuru district. It is important for cross-border-trade, between the two neighbor countries. Additionally, it is a collection post of refugees escaping South Sudan's violent conflict, before they are relocated to their respective refugee settlement centers, inland.
The chairperson of Elegu-border-market traders, Francis Bongomin is happy about the project. Nonetheless, he wishes to advise. "The government should carry out an environmental risk assessment before embarking on the proposed development," he said.
Echoing the words of Francis, The Chairperson of Local Council V of Amuru district, Michael Lakony, plus his committee are excited and prepared to provide the necessary support required of them for the development to take place smoothly.
Even though the project may begin sometime next year, Michael is positive. In his own terms development "can only be seen if the flooding problems are addressed."
The project will also see a nucleus market constructed. The existing one will be improved, also.