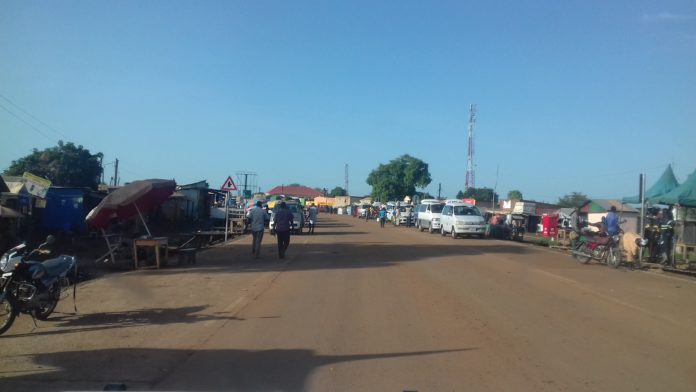 By Emmy Daniel Ojara, Speak fm
Amuru: In just two weeks over ten (10) people have been reported battling strange skin disease that affects mostly the private part. The disease that mainly affects the fore and outer skins of the genital parts manifests with itchy sores which later turn into wounds, producing mucus discharges. It has been reported in the areas of Lorikwor West and East, all in Elegu Township at the Uganda-South Sudan border point where citizens from both countries encourage free trade route with the South Sudan's Nimule town.
Kule Kassim, a local Chairperson in Elegu Township said on Tuesday that the disease has been reported among both young and adults of all sexes. It causes unavoidable scratches among victims even in public places. The victims call for the intervention of Health Authorities.
Two children belonging to Janet Akot, a resident of Lorikwor East in Elegu Township are currently battling the disease. Janet's effort to treat the disease using body ointments obtained from a clinic has caused no improvement.
Having no clue whatsoever the disease could be. Health officers in the area equally find it challenging to describe the outbreak.
Patrick Odong Olwedo in his capacity as the District Health Officer for Amuru referred patients to Bibia Health Centre III where samples are taken and thorough investigations conducted on them.
Elegu town being at the edge of the Ugandan border with South Sudan provides shelter for travelers and heavy truck drivers who find it necessary to stop by and trade. However this is mired with sexual immoralities, amongst other forms of anti-social behaviors.
Olwedo, however, believes the disease could be a Sexually Transmitted Disease or bacterial infection linked to unhygienic sanitation which inarguably include using unclean water for bathing.
Most residents of Elegu Township use unprotected water along River Unyama for bathing and domestic uses. The water is also shared with domestic animals and serves one of the area's waste dumping sites.
Elegu Township also suffers flooding and stagnant waters especially during the rainy season whenever River Unyama burst its banks.
Early September, residents in the area petitioned the State Minister for Works over the failure to control flooding in Elegu. According to the residents, it has not only led to damages but also poses health risks due to stagnant water