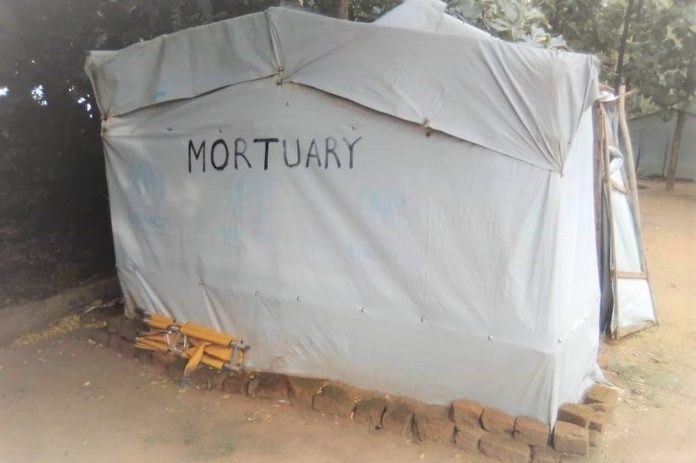 By Frederick Dramadri, Radio Pacis
A photo that has been making rounds on the social media in the recent days show a mortuary in Terego district erected of tents and tarpaulin. The disputed mortuary according to reports was erected by Humanitarian implementing partners in refugee camps within the district. Local leaders say bodies in such mortuary falls victim to carnivals. The leaders want the implementing partners to construct permanent structures.
However, Partners say the structures are expected due to emergencies. They believe as funding come the temporary structures will continue to face off. Frederick Dramadri spoke to the leaders and implementing partners responsible and filed for us this story. Listen below.