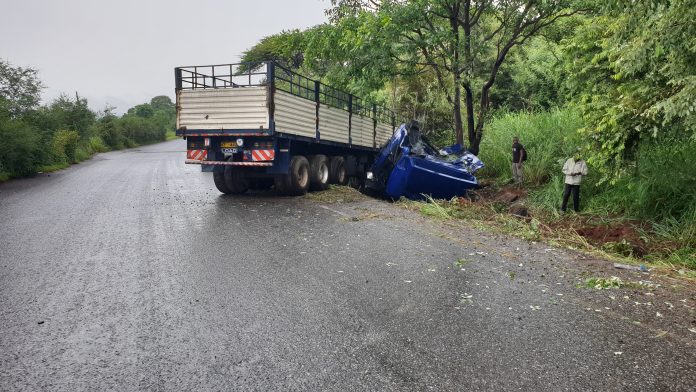 By Emmy Daniel Ojara: Speak FM
An attack by unknown gunmen on truck drivers along the Juba-Nimule highway has left two truck drivers dead and one other injured. All the victims identified are Ugandans. The incident occurred in Jubek County's Nesitu in the Central Equatorial State about 120 kilometres to Nimule border on Thursday evening of 15th July.
It is said that the unknown gunmen numbering two were allegedly dressed in South Sudan People's Defense Forces (SSPDF) military uniform waylaid the truckers from different intervals and opened fire at the truck drivers while transporting food to country's capital, Juba.
Zedi Male, the Vice-chairperson of the Truck Drivers Association said on Saturday that two of the truck drivers who are yet to be identified were killed in the attack and their bodies have been taken to Juba Hospital for post-mortem as they await transportation to Uganda. Male identified the injured driver as Godfrey Genza, 29, a Muganda by tribe and resident of Mattuga in Wakiso district who was driving a FUSO fighter truck registration number UBE 668 K. Genza was injured on his left upper limb and was nursing his injuries from a clinic in Aruu junction which is along the highway.
David Ongom Mudong, the Aswa River Regional Police Spokesperson said on Saturday that the information regarding the incidents was reported on Friday evening. He added that a case of criminal activities and armed ambushes is closely being investigated with the Ugandan and South Sudan authorities adding that the deceased were yet to be identified.
Mudong urged Ugandans to be extra vigilant about the current security situations in South Sudan especially along the routes.
In April this year, truck drivers staged a protest at the Elegu Border Point following the shooting of their colleagues and extortion from suspected South Sudanese along the Nimule-Juba Highway. Geoffrey Osborn Oceng, the Amuru Resident District Commissioner has called on the East African Community to address the insecurity which is threatening business.