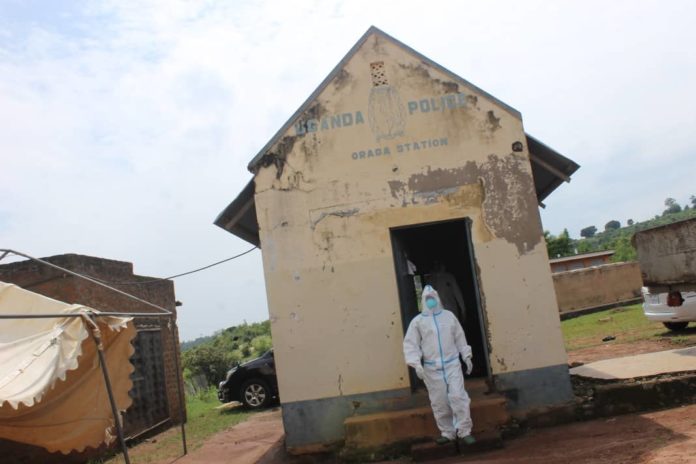 Health workers along the South Sudan Uganda border of Oraba in Koboko district have expressed their concern over the dilapidating state of the sample collection room at their field location. The health workers tasked with truck drivers' sample collection for covid-19 test at Oraba one stop border post are using an abandoned room initially used by police at the border to obtain samples.
The deteriorating state of the sample collection room where test kits among other laboratory tools are being kept has however sparked concern from the health workers to what they refer to as "putting the lives of the health workers at risk".
Adiidi Rasul has more to tell us in this story. Listen here.
By Adiidi Rasul, Spirit fm