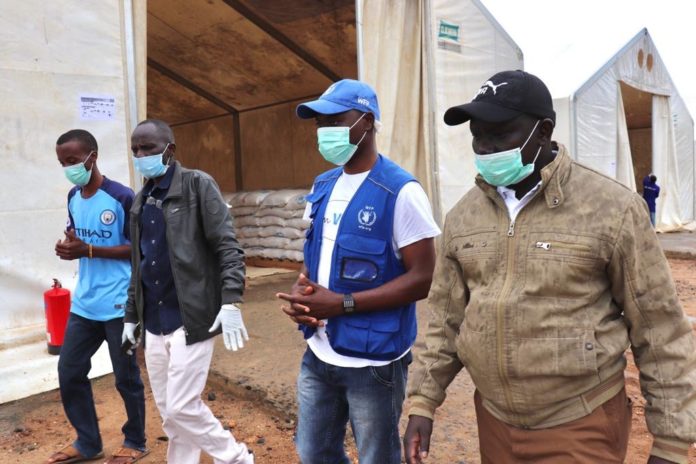 In an effort to stop the spread of coronavirus, the government of Uganda embarked on distribution of free face masks to its population. However, more than 1.4 million refugees and asylum seekers, in the country, are not included in the government scheme. This put refugees and asylum seekers in danger of contracting the virus.
UN agency, UNHCR, is working towards filling the vacuum especially within refugee settlement camps in the Northern Uganda. The agency identified a total of 500 tailors from the refugee and local communities to produce the much-needed masks, for the people in the area.
Recently tailors started producing non-medical face masks for more than 217,000 refugees living in the 19 settlements in Adjumani and Palabek districts. Within weeks to come, each tailor is expected to make at least 75 face masks a day for their fellow refugees. The Head of Sub Office of UNHCR for Adjumani and Lamwo districts, Felicitas Dojillo Nebril, is impressed and encourages the efforts. Listen:
The tailors went through Don Bosco Vocational Training Centre, a catholic owned vocation school in the area. The school offers technical trainings to both refugee and host communities.
Uganda Minister for Refugees and Disaster Preparedness, Hillary Onek, announced government financial support towards the technical school. He say the support will come through soon, in order to support creativity of individuals in the two communities. The minister speaks: