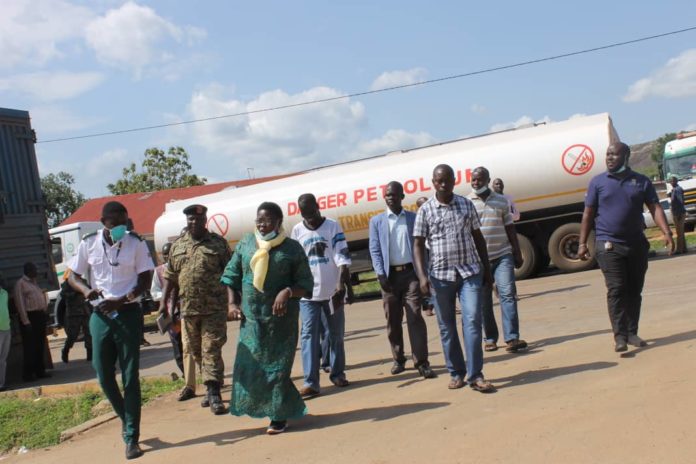 Uganda still looks up to how the 21 extension will result into, before imposing more lockdown or relaxing it, the order imposed by the president believes could curb the vigorous spread of the pandemic came into effect 22nd March, and was extended thereafter.
While the country grapples with the global virus, growing concerns are extended towards the South Sudan and D.R Congo border where there is illegal entry and exit between the two countries yet Congo still battles with Ebola epidemic.
In an effort to ascertain the operations along the border posts, the state minister of primary health care has called upon leaders and health workers in the bordering districts to be vigilant as they fight in handling cases of covid-19 in the country. She intends to visit all the borders
Dr. Joyce Moriku Kaduku says not only Covid-19 but the health workers should be prepared to prevent people from getting the Ebola virus.
Here is a more detailed story, take a listen
By Adiidi Rashul, Spirit fm