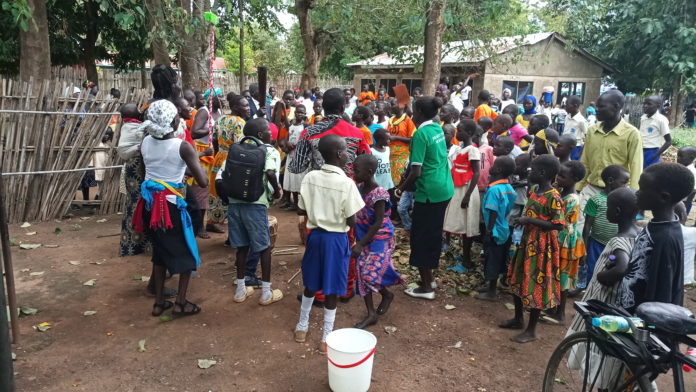 The Catholic Diocese of Arua in partnership with the International Services of Volunteers Association or (AVSI) brought together South Sudan (ese) youth and youth groups from Host communities to share their experiences during the International Day of Peace organized by Arua Diocese Youth Office. A feast that is celebrated annually.
The International Day of Peace, sometimes known as World Peace Day, is a United Nations-sanctioned holiday observed annually on 21 September. The day was first celebrated in 1981, and is kept by many nations, political groups, military groups, and people.
During the occasion, the refugee youth from Omugo zone, Rhino camp Refugee Settlement and their counterparts from the host communities were tasked to first exhibit peace in their families before extending it outside if the whole world is to attain peace because peace originates from homes.
Robert Adiga has more to tell us in this report, Listen here.