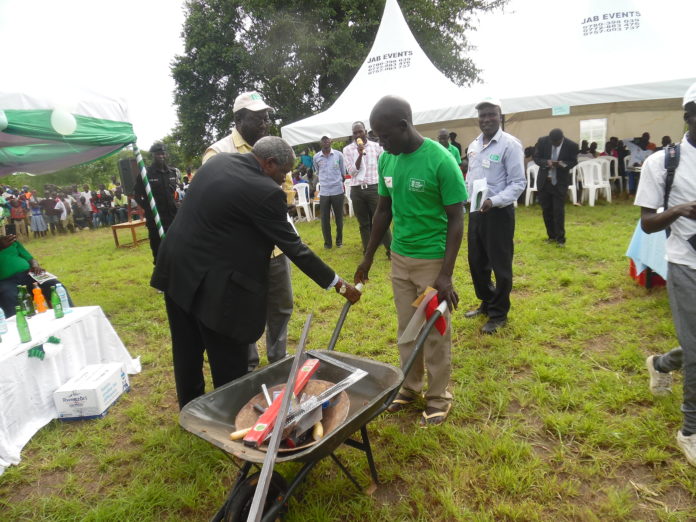 Many refugee youths and their counterpart from host communities who had initially lost hope in life are slowly regaining courage through a skills training programme that has empowered many to start small business through Technical and Life skills for Refugee Youth and Host communities, an initiative of Welt Huger Hilfe, a German based organization.
The latest beneficiaries were passed out after a six months intensive training at Siripi Youth Skills Development Centre in Rhino camp refugee settlement. They acquired skills in Brick laying and Concrete Practice, Carpentry and joinery, Catering and Hotel Management, Welding and Metal fabrication, and Tailoring and Garment cutting.
Robert Adiga has more to tell us in this story, take a listen.