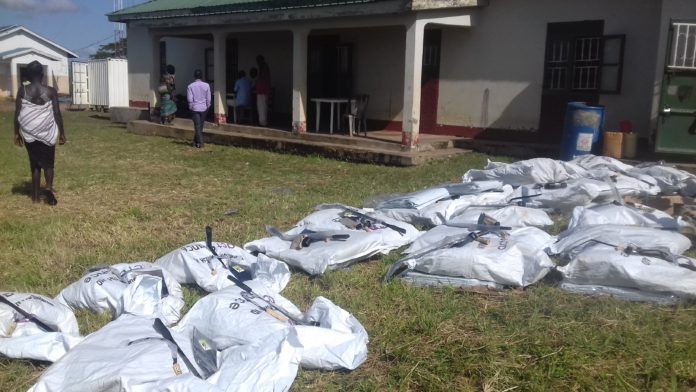 Some South Sudanese refugees' leaders in Bidibidi settlement camp in Yumbe district have overruled proposal by the World Food Program (WFP) to pay them cash for their monthly ration instead of food aid. Each refugee in the settlement camp in Uganda gets an equivalent of 9,000 Ugandan shillings (2.7 us dollars) per day with 3,000 shillings pay per meal, whilst those receiving food aid are served 12 kgs of cereals and 2.5 kgs of beans that is likely to last for at least two weeks.
The impression by the humanitarian food agency is to offer refugees choices to what they would like to acquire instead of relying on the cereals and beans being distributed on monthly basis.
Hafiz Bakhit alongside Gule Adam compiles for us this story from west Nile, Uganda.